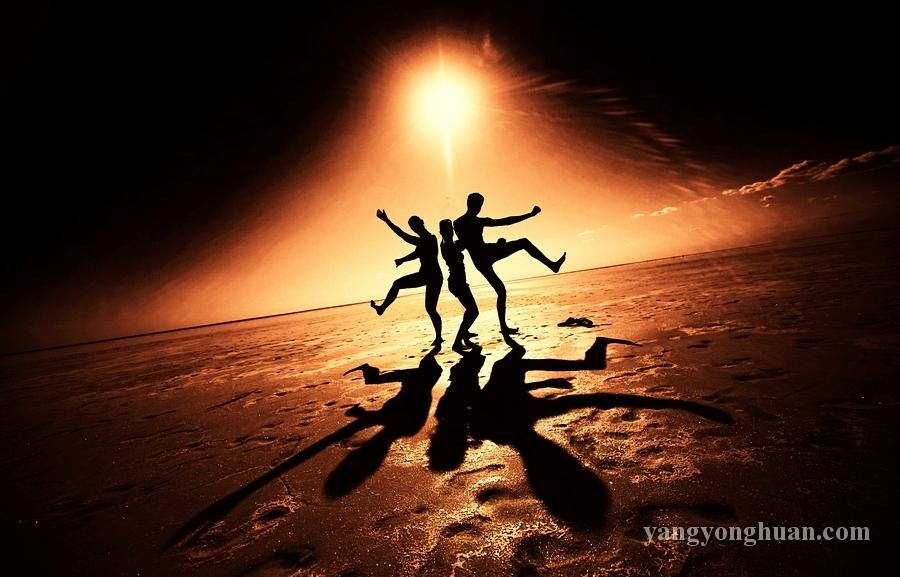 Waking up on New Year, the lively atmosphere not only fills every household, but permeates to streets and lanes. A series of activities such as dancing, dragon lantern dancing, lantern festivals and temple fairs will be held for days. (Image by Alexey Pedan)
New Year's Eve and New Year's Day are celebrated as a family affair, a time of reunion and thanksgiving. The celebration was traditionally highlighted with a religious ceremony given in honor of Heaven and Earth, the gods of the household and the family ancestors.
The sacrifice to the ancestors, the most vital of all the rituals, united the living members with those who had passed away. Departed relatives are remembered with great respect because they were responsible for laying the foundations for the fortune and glory of the family.
The presence of the ancestors is acknowledged on New Year's Eve with a dinner arranged for them at the family banquet table. The spirits of the ancestors, together with the living, celebrate the onset of the New Year as one great community. The communal feast called "surrounding the stove" or weilu. It symbolizes family unity and honors the past and present generations.
The burning of long strings of firecrackers accompanies the Eve of the New Year. Burning fireworks was once the most typical custom on the Spring Festival. People thought the spluttering sound could help drive away evil spirits. However, such an activity was completely or partially forbidden in big cities once the government took security, noise and pollution factors into consideration. (Image by Vitaliy Vetrov)
The Chinese Lunar New Year then comes to an end when the Lantern Festival is finished. (Image by Evert Jan… Heijnen)
Related Articles
Share
About Author
(0) Readers Comments