Little Victoria Cerioli is only two but is already making her mark in the field, becoming a familiar face at the European Parliament. While many little girls dream of growing up to be a princess or a ballerina, this toddler clearly has politics in her sights. (PS:The working mum took advantage of relatively relaxed rules allowing women to take their babies to work by cradling Victoria in a sling during the debate.)
In September 2010, the six weeks old youngster joined her mother, Italian MEP Licia Ronzulli to the European Parliament. Little Victoria looks perfectly at ease and slept peacefully throughout.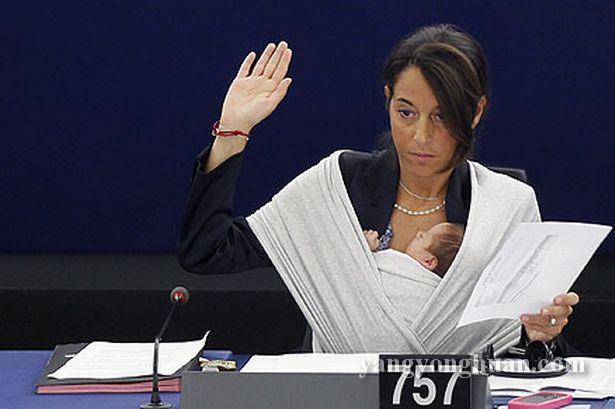 She has brought her child with her to many voting sessions.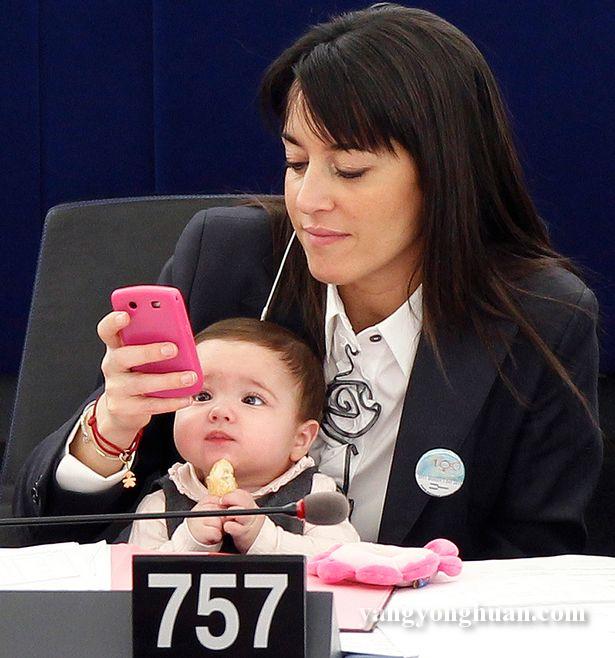 Like mother like daughter: The 18-month-old Victoria copies her MEP mum, raising her hand to join the vote.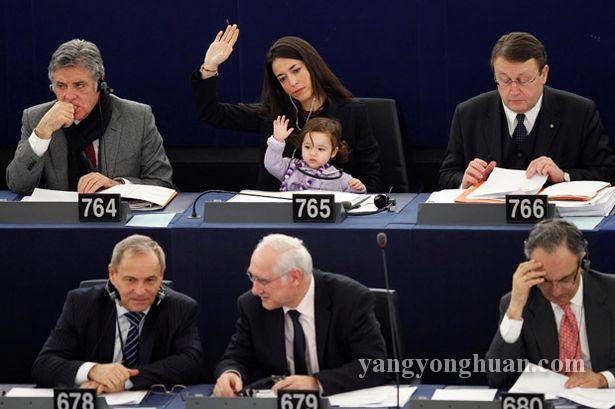 Wearing a cream jumper to match her mum. Victoria is growing accustomed to appearing on the political mainstage.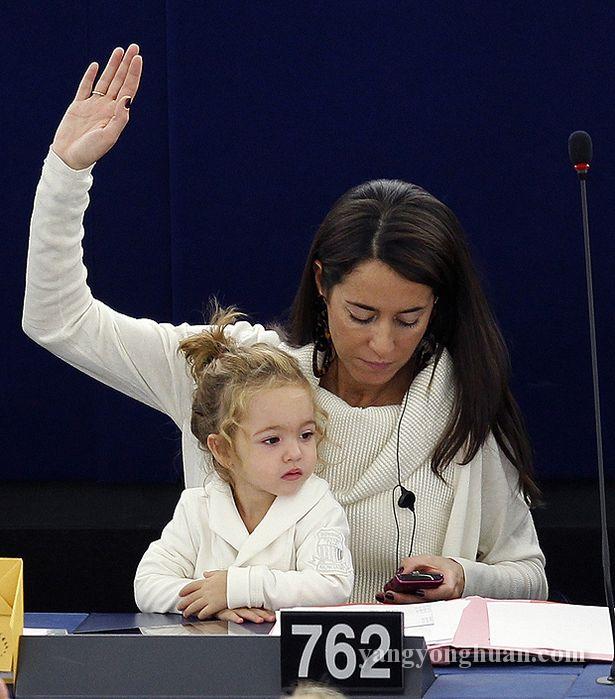 Related Articles
Share
About Author
(0) Readers Comments