During World War I, English commercial photographer Arthur S. Mole(1889~1983) and his American colleague John D. Thomas became famous for a series of "living photographs", in which tens of thousands of soldiers, reservists and other members of the military were arranged to form massive compositions.
Executing photographs using such large numbers, and relying on lines of perspective stretching out more than a hundred meters, required a week of preparation and then hours to actually position the formations. Although if viewed from the ground or from directly above, these masses of men would appear meaningless, when seen from the top of an 80-foot viewing tower, they clearly appeared to be various patriotic shapes.
The Arthur S. Mole art is incredibly impressive given the scale of the work and the accuracy of the pictures. The American symbols recreated by American soldiers is particularly meaningful.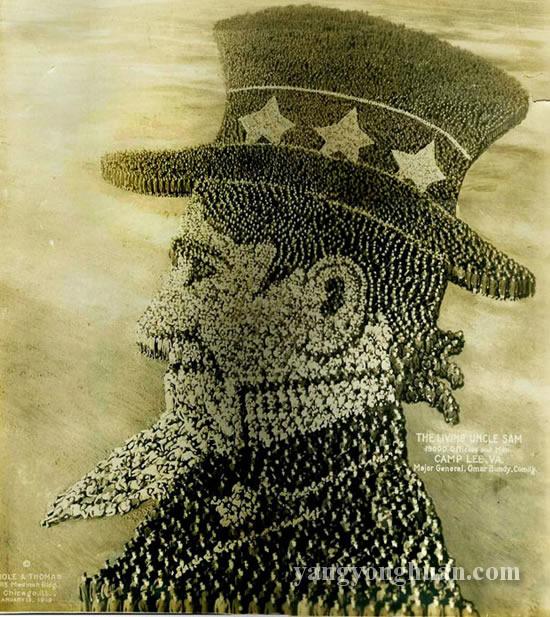 In the picture of the Statue of Liberty there are 18,000 men: 12,000 of them in the torch alone, but just 17 at the base. The men at the top of the picture are actually half a mile away from the men at the bottom.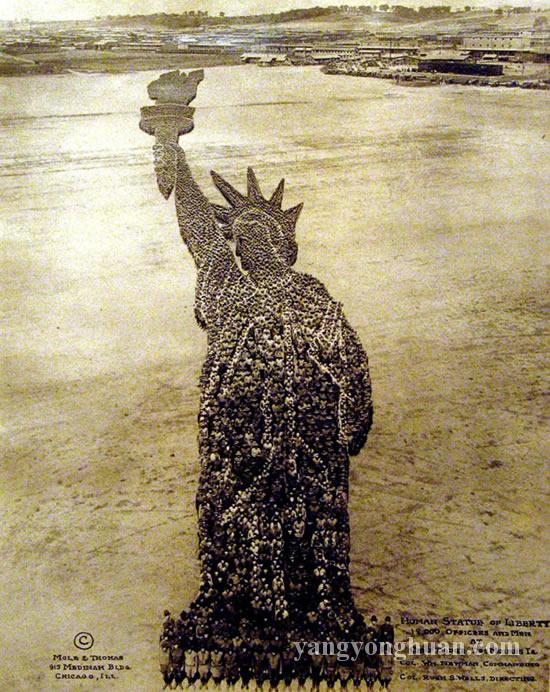 A portrait of President Woodrow Wilson, formed of 21,000 officers and men at Camp Sherman, Chillicothe, Ohio, 1918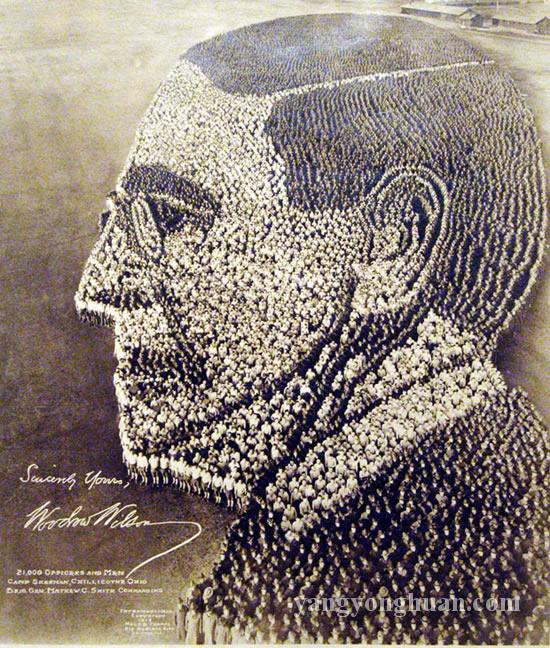 Related Articles
Share
About Author
(0) Readers Comments