The human body and its formation lie at the core of the Korean artist Seo Young Deok's work who is preoccupied with the stories told through the human figure. His nude sculptures made meticulously in welded metal chain links piece by piece.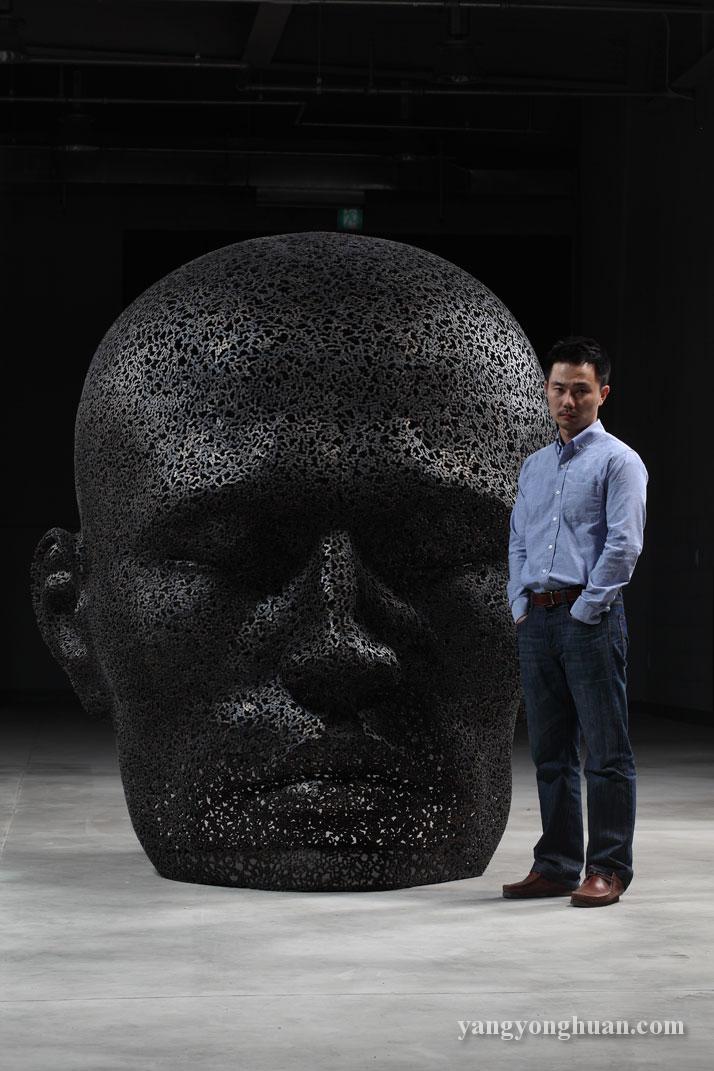 What his sculptures capture is the anxieties of the modern human and especially the anxieties of the younger generation. Through his work, he exposes today's reality with all its problems and pitfalls. Thus, his body of work has a strong sociological meaning that reflects upon the fragmented world we live in. Some of his pieces lie on the ground and some of their parts are fragmented as if they have been broken. Therefore, by breaking it down into pieces and sewing it back in circumstances of stress, this clearly indicates his position on the man of today and his state of mind. That, in combination with the industrial materials (plain and bicycle chains) implies a statement in terms of this distress evident in the human forms as a comment on today's industrial and the manufactured world.
One might also go as far as to say that the fact that he is using chain and therefore a form of linkage is an attempt to present the natural form as one with the manmade and the mechanized. In other words, technology and the industrial are life today.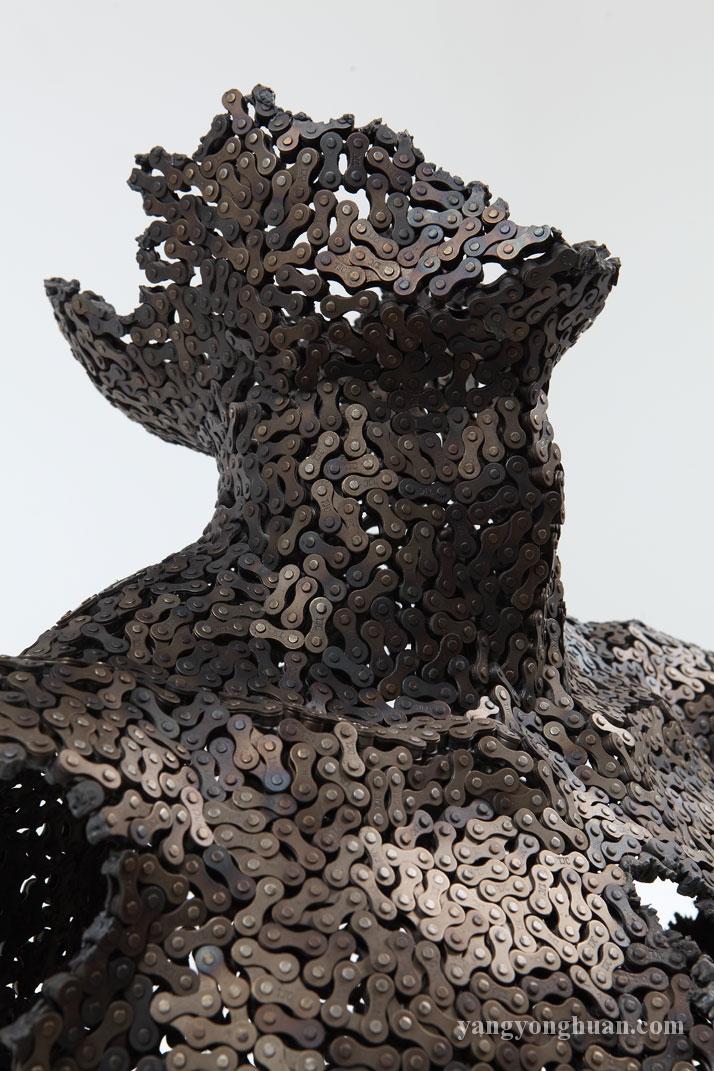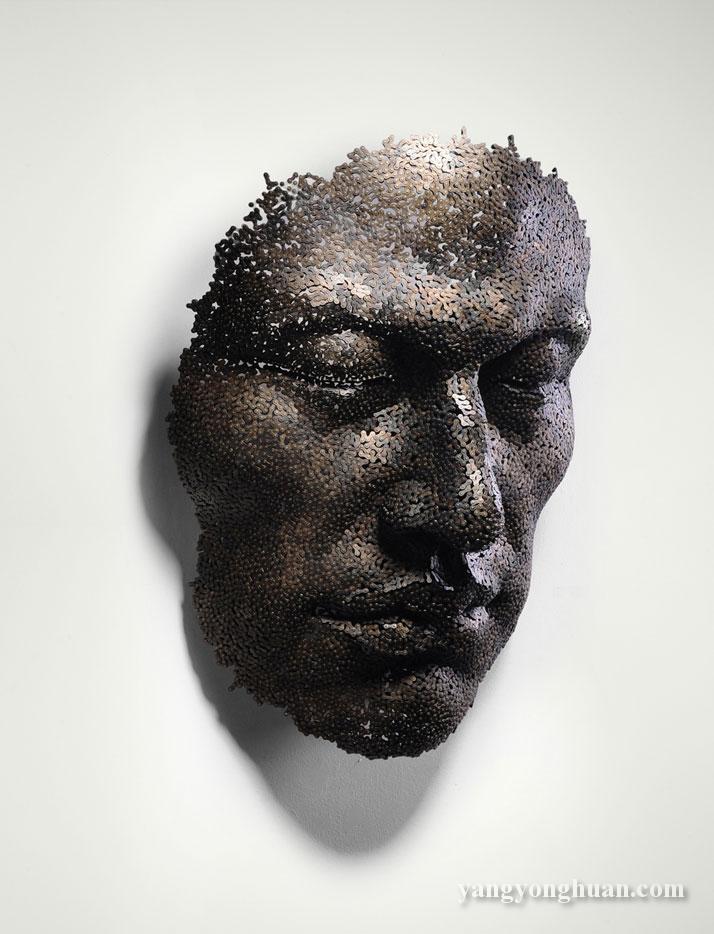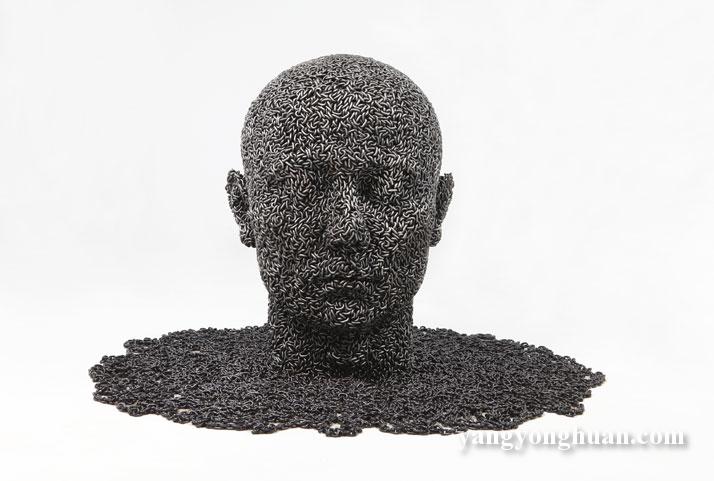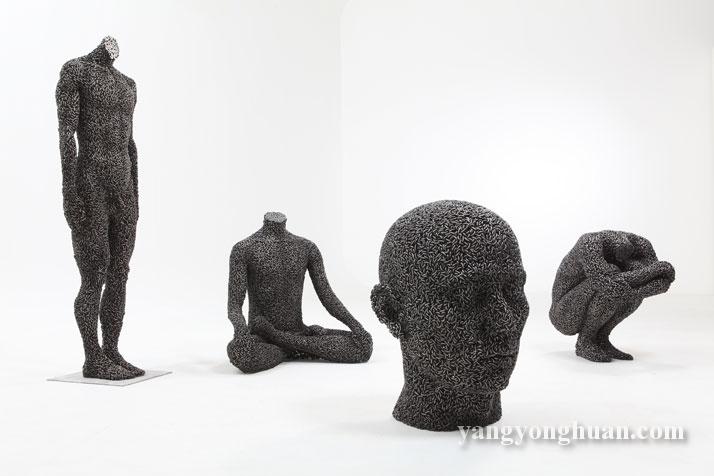 Related Articles
Share
About Author
(0) Readers Comments