Uncategorized

— 07 August 2012
See the liquid inside the vial? That's just about how much will spill from the faucet for a good hand and face wash. The idea here is to conserve the life-giving H2O. It's a bit ridiculous, but it's artful too.
Designed by a team of South Koreans, One Liter Limited stands apart from other faucets not just for its looks—banana bent and oddly reminiscent of a smoking pipe—but for its content. That's exactly one liter of liquid inside the glass. Using any more—why, you can only use what's available. Conservation is the name of the game.
The One Liter Limited Tap allows an initial 1ltr of water to wash your hands encouraging the person to complete the task of cleaning their hands before it runs out. If you haven't finished you have to turn the tap off and wait for the liter of water to to fill up in the chamber. It is believed that 1ltr is ample to clean your hands, however people use up to 6ltr to complete this 30 second task, so this product should help save the worlds water.
What a great product to encourage eco friendly behaviour when washing you hands. We think it's clever despite the weird shape of the faucet. Don't get us wrong, we love great design, but why does this remind us so much of a banana? haha:)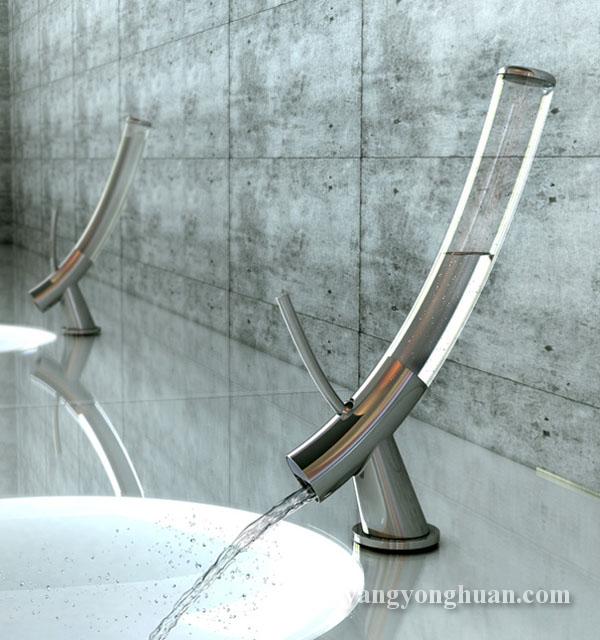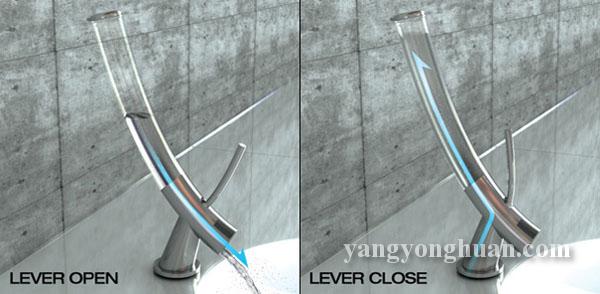 Related Articles
Share
About Author
(0) Readers Comments