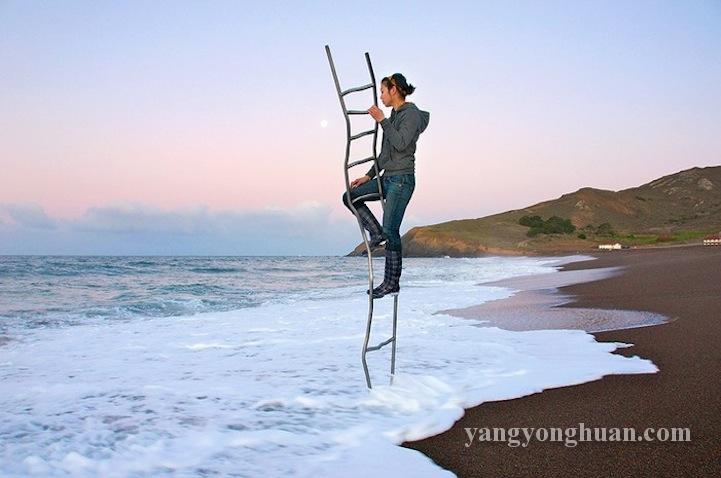 Artist Joy Umali has a portfolio of all kinds of surreal, swirling, and slightly rickety-looking furniture. Describing herself as a "Thingtician," she takes found objects and transforms them into custom-made, but sometimes unbelievable, household furnishings.
In this project entitled Ladders, the artist installed several wobbly ladders in the sands of Rodeo Beach, Marin Headlands in San Francisco. The result of the installation is a dreamy spectacle along the shores, where the bottom of the ladders get lost in the sandy haze and appear to be climbing taller and taller towards the sky.
From a distance, the beach scene is straight out of a Dr. Seuss book. Upon closer inspection, it seems a bit risky to climb to the top of each ladder, though Umali didn't seem to have any concerns in doing so. As she stood on her own installation, surrounded by foamy sea water, and staring out into the distant horizon, photographer Walter Kitundu documented the quite peaceful and reflective experience of the artist's surreal creation.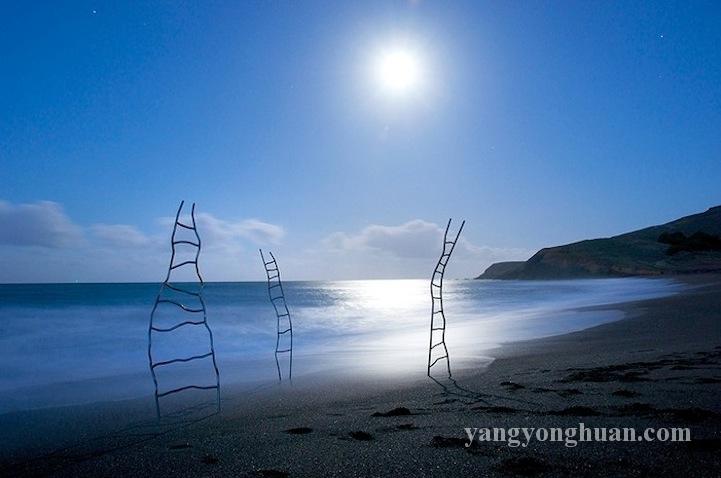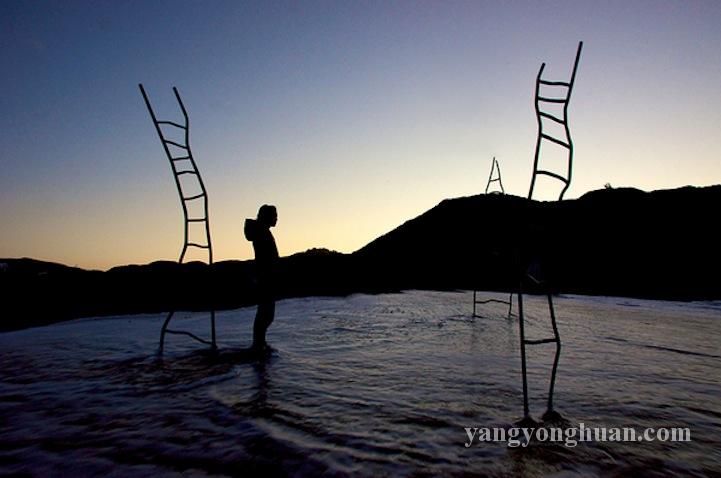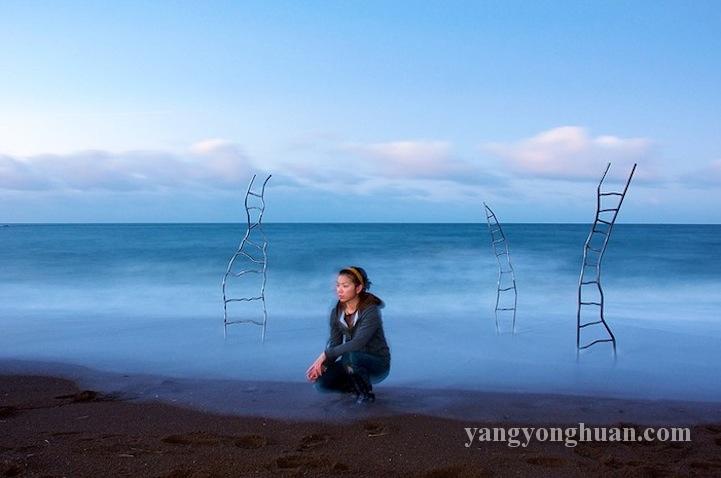 Related Articles
Share
About Author
(0) Readers Comments