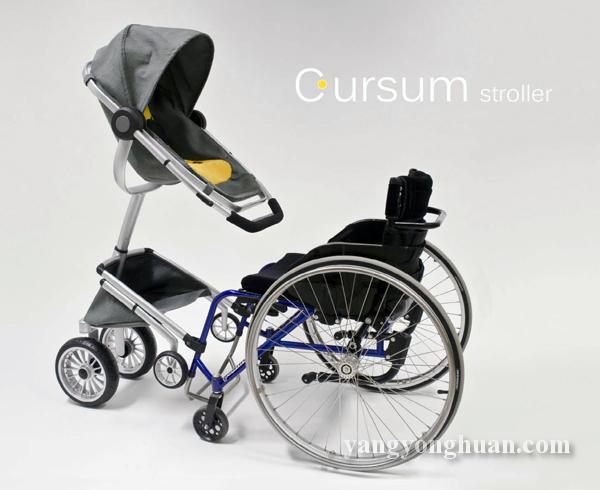 Believe it or not, there are still large portions of the population that are surprised that people with disabilities have babies. They may even be surprised that wheelchair users who have babies want to go on walks or run errands with their babies with them.
Unfortunately there aren't many products available to help wheelchair users and their babies get about. I found only one baby stroller to wheelchair product but it doesn't seem to be available anymore. Other ones I found were custom made strollers. Baby carriers that wrap around the torso with the baby in front can be used. But then nothing else can be placed on the lap and the baby can't always be taken out of the carrier when out and about.
To solve this dilemma, Swedish industrial design studentCindy Sjöblom created the Cursum. A baby stroller specifically designed to attach and work with a wheelchair.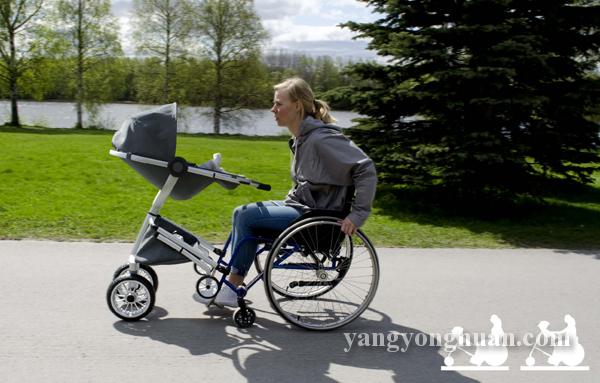 Cursum keeps baby is sight while moving well with the wheelchair. Hinges near the grips allow the stroller to be lifted up when going over curbs or other obstacles. When not attached to a wheelchair, Cursum can stand on its own. Smaller rear wheels extend out and form a base. Great for times when the stroller would be in the way. Such as when at a table or service counter.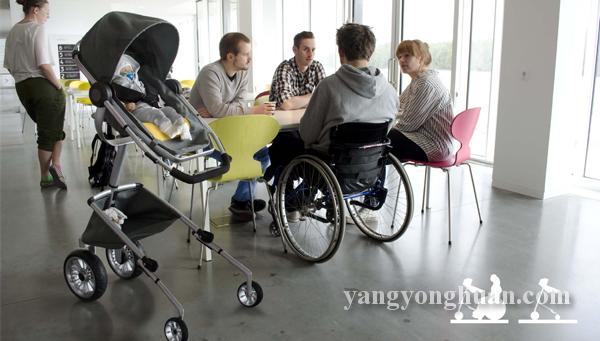 Related Articles
Share
About Author
(5) Readers Comments