Uncategorized

— 28 July 2012
Ciclotte is an exercise bicycle, expressing authentically the contemporary life where work and relax inhabit the same dimension. The line, the big wheel attract our eyeballs.
It's pretty and perform. It is designed to reproduce the dynamics and performance of road cycling and is ideal for high intensity spinning workouts. Ciclotte uses an epicycloid system, which works by generating a concentrated magnetic field using a copper ring that is rotated at a high speed in front of five magnets. The resistance is controlled via the touch screen.
The carbon handlebar is one of the most characterizing parts; it is symbol of dynamism and solidity at the same time. The saddle is ergonomic, comfortable and adjustable in three directions. The display allows an easy and immediate interaction and choice of the twelve exercise programs.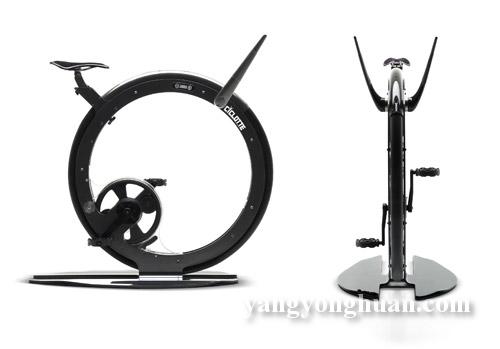 Ciclotte can be inserted in the more different living contexts: at home, at the office, in the gym and outdoor. The gym-standard training machine is only 121 lbs, so it is easily movable from room to room.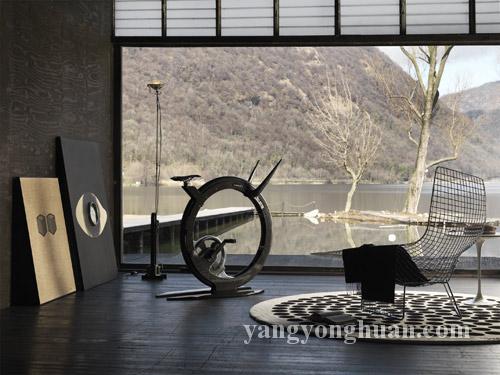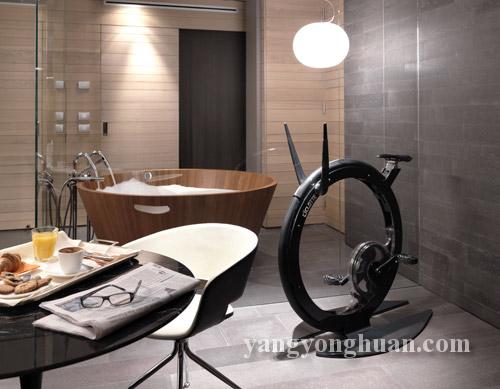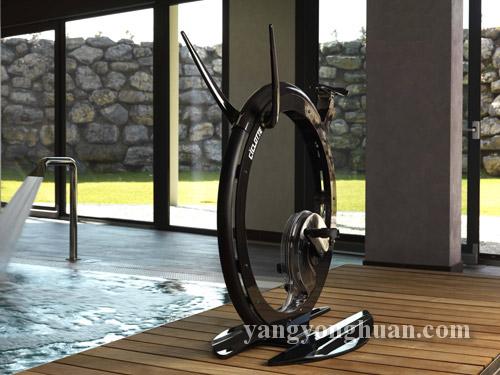 Ciclotte combines concept, functionality and technology and overturns the traditional aesthetic standards. It breaks the fitness equipment design schemes, which are often linked to the functional aspect. It represents the latest in the fitness world.
Related Articles
Share
About Author
(0) Readers Comments