Fantastic in everywhere. At first glance, my heart is beating rapidly. I would so very much like this one. It also has a cool name C3H5N3O9, something like the molecular formula for nitroglycerine.
Case is zirconium. The lugs, is the right part I love the most, around the wrist seems very comfortable. The watch tends to look larger in images than that actually is.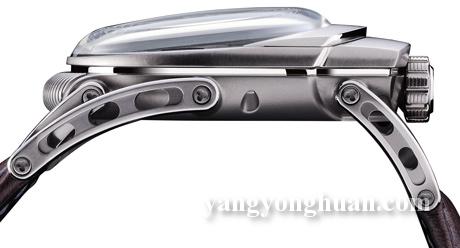 Two polygonal releaux, that appear to be circular, rotate eccentrically, tracking complex curves. One overlapping the other, which respectively indicate the minutes and the hours.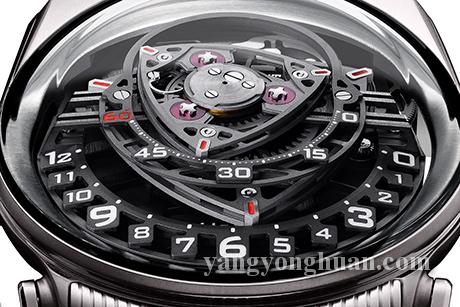 The movement has an autonomy of 39 hours and should be wound by the screw down crown when the indicator approaches the red zone.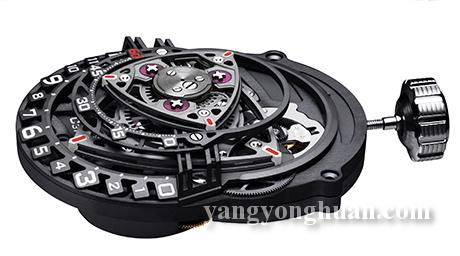 The back reveals the power reserve indicator. Also the complex name engraved.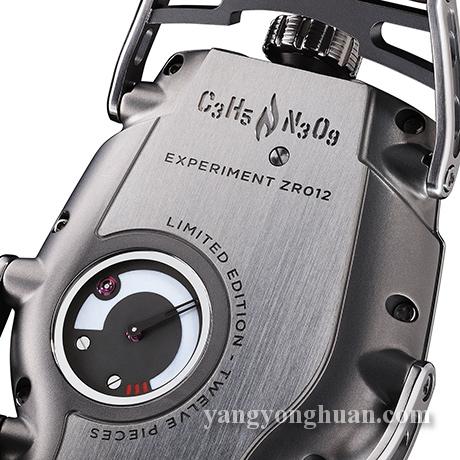 (PS: This watch takes the case concept of  MB&F and the movement concept of  Urwerk. These two brands respect each other just like friends. Their products are thematically similar, priced in the same ballpark, and are aimed at more or less the same type of consumer. The close relationship between them is a testament to the deeper meaning of "Swiss Made", which is actually to promote "Swiss Made" as a whole.)
Related Articles
Share
About Author
(0) Readers Comments