A real life scene. The McGee family of Columbus, Ohio, welcomed sextuplets. They gave birth to multiples after mom Mia had fertility treatments and opted out of selective reduction. They call their babies a "a dream come true".
While raising six babies is no small feat, it is often a challenge. Everyday McGhee couples need 50 diapers and 30 bottles of milk to survive the family by the father cleaning the carpet. This photo on Facebook was impressed many manufactures. The couples received $250,000 Wal-mart shopping card, Las Vegas for their honeymoon and the VIP tickets for Sailin  Di Dion Concert. It's overwhelming, but it's a true miracle.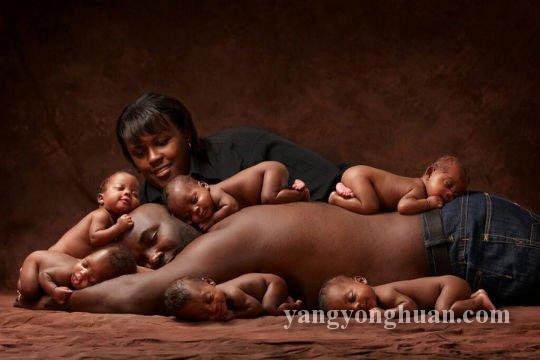 Kids are the best present for parents. They can keep their parents' marriage strong. While new parenthood is a difficult time for most couples with its many challenges and transitions. Along with the joys and happiness that a new baby can bring, couples can be faced with a variety of stressors that have the potential to derail an otherwise healthy union. Suddenly there are huge responsibilities on our plate, and little or no time for freedom, spontaneity and fun.
All couples should find some 'alone' time – time to reconnect and get the relationship to flourish. Although many couples see this as a luxury, it is actually a necessity, and it's crucial for maintaining a healthy relationship. We are in fact teaching our children a wonderful lesson and showing them good boundaries when they see Mom and Dad taking time for themselves.
Related Articles
Share
About Author
(0) Readers Comments